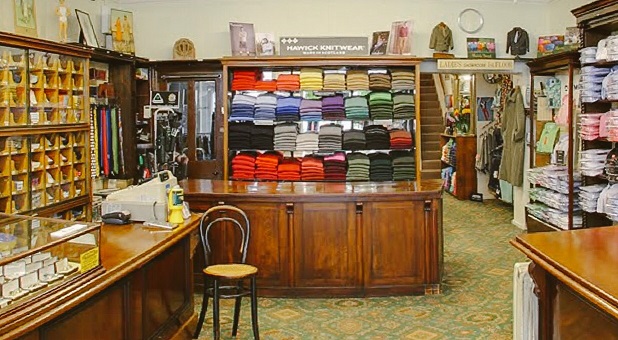 Dear[FirstName],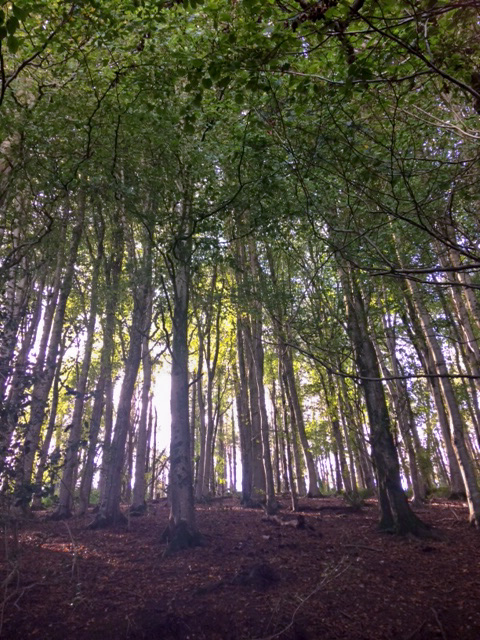 Welcome to our Autumn Newsletter. We have had another lovely Summer in West Dorset, but now the season is changing, and the days are getting shorter. I love this time of year. I like the cosy evenings, the lovely sunsets and the wonderful Autumn colours of the trees as their leaves change.
The shop also changes at this time of year. No more lightweight trousers and short sleeved shirts. These are replaced by country corduroy and moleskin trousers,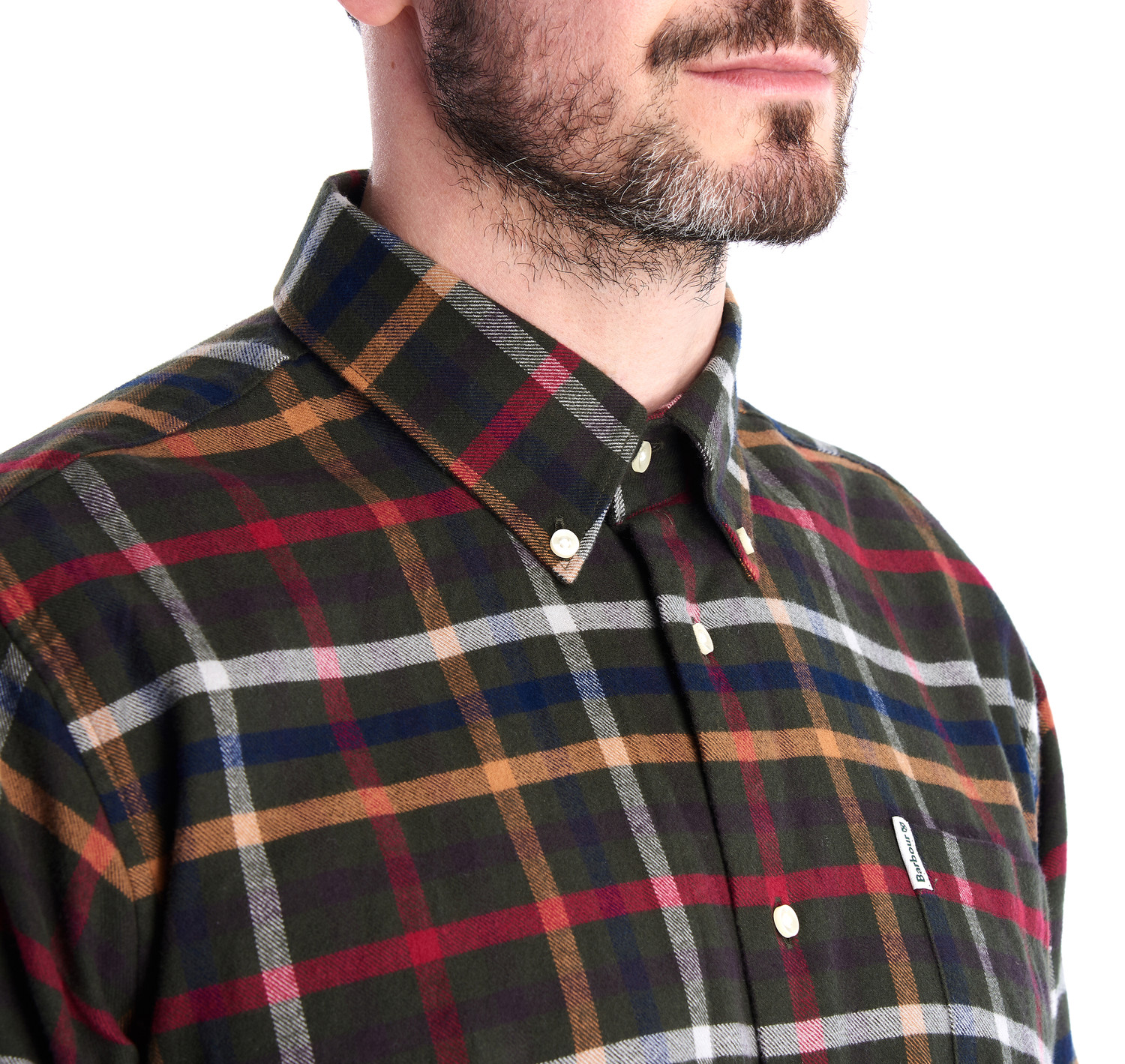 warm shirts, fabulous tweed jackets and of course the lovely knitwear - in a great selection of yarns, including lambswool, Cashmere, Possum (more of that later) and Geelong. We are also getting quite a reputation for our 'quirky shirts' - we have an excellent selection.
I watched a television programme recently, which focused on a new (six years old) fast fashion company. I found it fascinating how their view of the clothing industry differed from ours. They used social media personalities to promote their ranges, flying them to exotic locations for photo shoots. Most of their ranges were produced in China.They introduced a new collection every two weeks. The employees were stressed, worrying about meeting deadlines, delivery times, targets and even getting fired if they were unable to meet the very difficult demands put on them. The success of the company depended on their customers clicking on an image, and wanting to emulate the personality in that image.What I would like to know is this. What has happened to individuality,? Are people really like sheep, with no imagination of their own, who just want to clone into looking like the next social media star? I find it very sad and a million miles away from our business.
I know that our shop is very 'small fry' compared to the one I have spoken about above. But I would much rather have direct contact with customers, talk to them, and help them develop their own style rather than copy one they have seen on their phone. I believe that customers all have different requirements, and as a retailer it is up to us to listen to our customers. I don't believe that people are sheep, and all want to look the same. So, let's raise a cheer for individuality, and celebrate that everyone has (or most people seem to have) their own ideas of how they wish to dress. I would also hate to think that our wonderful team worked under such unbearable pressure.
Our stock is, of course, constantly changing. What customers wanted ten years ago is very different from what they expect now. We were recently chatting about what 'VALUE' means now. A few years ago it probably meant buying something at the best possible price. Now, we think it is not necessarily all about the cost (although this is still important) but, also the quality of the garment - taking into account 'cost per wear', and ensuring that the garment is ethically and responsibly produced from sustainable fabrics. Interesting times.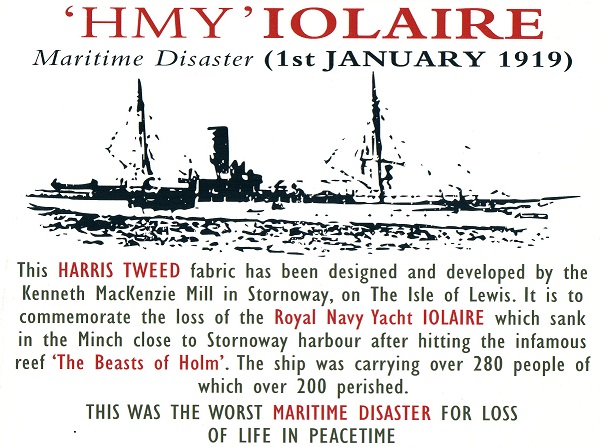 We have a very special Harris Tweed jacket from Brook Taverner available this season. The Harris Tweed cloth was designed and developed by the Kenneth MacKenzie Mill in Stornoway, on the Isle of Lewis. It is to commemorate the loss of the Royal Navy Yacht IOLAIRE which sank close to Stornoway harbour after hitting the infamous reef 'The Beasts of Holm' on January 1st 1919. The ship was carrying over 280 people, of which over 200 sadly perished. It was the worst ever maritime disaster for loss of life in peacetime.
We are pleased with our selection of Autumn jackets this year. As always, there is a selection on the website, but far more are available in the shop. One not to miss is a beautiful green, paisley Italian velvet jacket by Santonelli.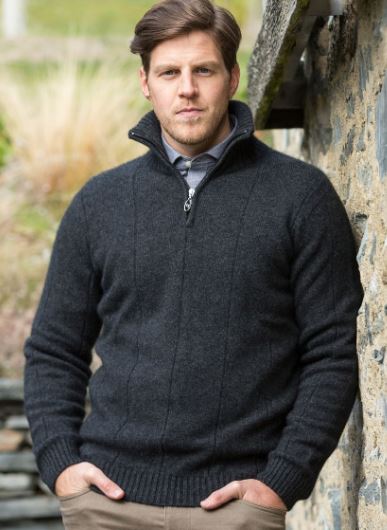 For the first time we are stocking Possum knitwear and accessories. They are supplied by a company from New Zealand - Noble Wilde. Possums are a pest in New Zealand. They pose a serious threat to the native forests and wildlife. They eat leaves, flowers, leaf buds, fruit, the eggs of native birds and insects. In one night possums eat about 20,000 tonnes of leaves. The damage done by possums costs New Zealand farmers about $35 million every year. The New Zealand Government spends over $110 million per year on possum control. Possum fur is soft and warm. Their skins can be used to make clothing and the possum fur is mixed with Merino wool to make knitting yarn. Some New Zealand companies use possum meat to make healthy animal food. Currently they are only available in store, but please do phone for details of what is available.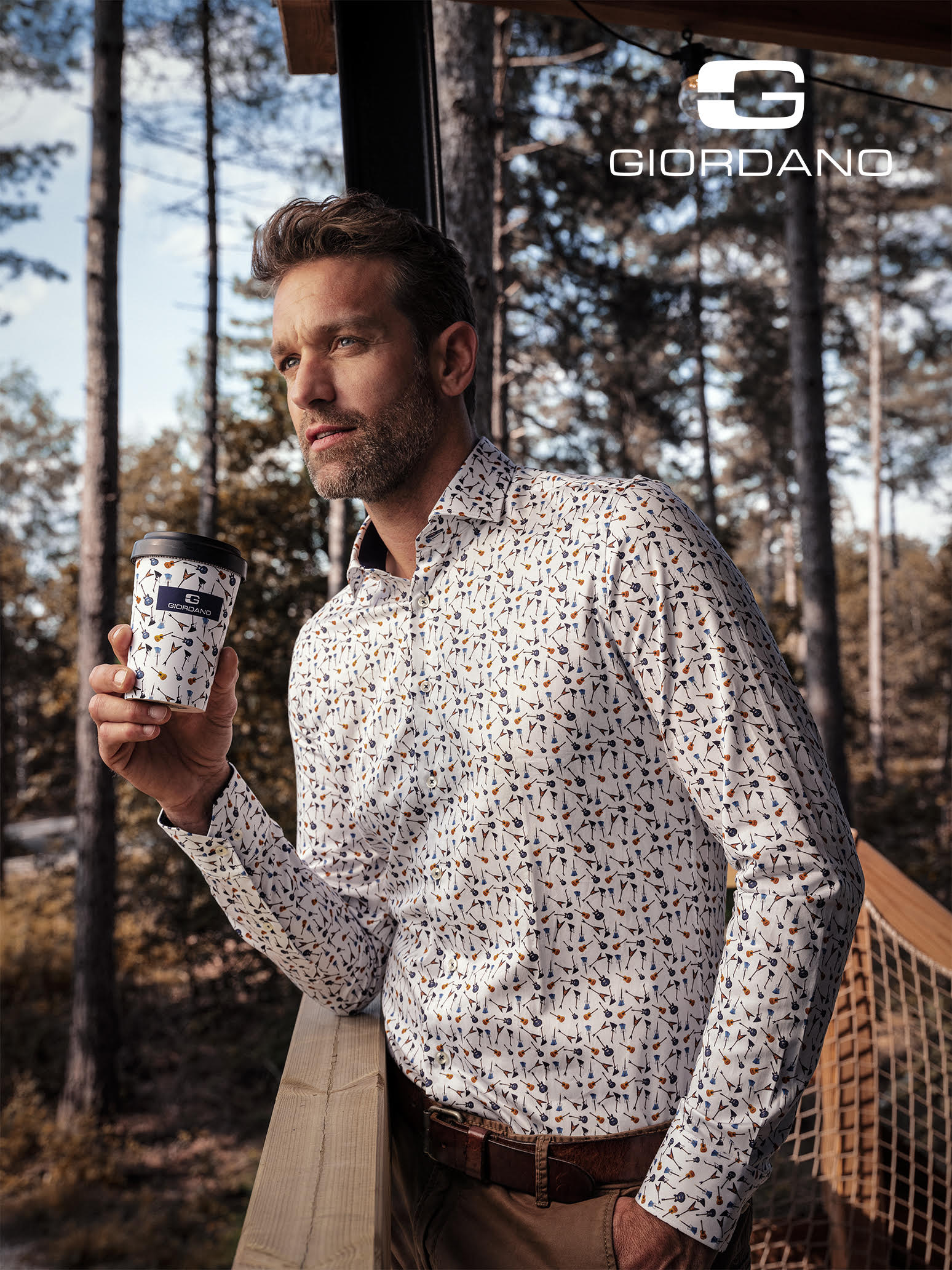 At the moment there is a good offer on one of our 'quirky shirt' ranges. Buy a shirt from a selection of four designs from our Giordano range and we will give you a free eco-friendly bamboo coffee mug in a matching design. The mugs are presented in gift boxes and the shirts can be viewed on our website. Please contact us if you need more information.
In the spring we will be welcoming some exciting new womens brands into our shop. One is Adini, a brand that we have wanted for years, but a shop in Bridport already stocked it. We don't believe in competing with our fellow retailers in our home town, so it has only just become available to us. The second is Mistral - I first came across this brand in Devizes where they have a shop - lovely, easy to wear feminine clothing in flattering styles. We also have Sugar Hill from Brighton arriving - young, fun styles in sustainable fabrics. Another new brand will be a lovely selection of reversible dresses and skirts from Orientique, bright and colourful they will be just right for warm holidays next summer. For Spring Summer 2020, their theme is 'Meraki' – this is the Greek term for Soul, Creativity and Love. Join us for this taste of 'Meraki' on our journey through Greece, with exclusive prints all inspired by this beautiful country. Lots to look forward to!
Although we are only just into November the festive season is quickly approaching. It seems to get earlier each year, so we too now have an excellent selection of very acceptable Christmas gifts available - although
the choice will increase as we get closer to December.
Over the past years people are giving more 'sensible' gifts - nice sweaters, warm shirts, fine quality socks. The Milano Cento HIM eau de toilette was a particular favourite last year. Please feel free to pop in and have a browse, we will be delighted to help you with your selection.
We would love to welcome you to our shop, and have the opportunity to introduce you to our exclusive ranges, and hope you enjoy the remainder of these lovely Autumn days.
With kind regards,
Smith & Smith (Bridport) Ltd.
8, West Street,
Bridport, Dorset.
DT6 3QP
Tel: (01308) 422172
email: smithandsmithbridport@gmail.com