Hello, and Welcome to our Spring Newsletter
I'm finishing this newsletter on the evening of March 26th. It was Mothering Sunday today, and it has been a lovely day. Family lunch with my Mum,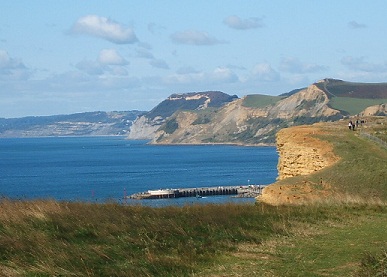 daughter and other family members, then a lovely walk up to Golden Cap - the highest point on the South coast. You can see it in the middle of the photograph on the right. Knees were a bit stiff the following day, but it really felt as if summer is just around the corner
Last February, my sister and I travelled to Birmingham to visit the biannual trade show which celebrates all things connected with men's and women's clothing, shoes and accessories. Known as MODA, it is always nice too catch up with old friends, meet new and discover new brands to bring to you, our lovely customers.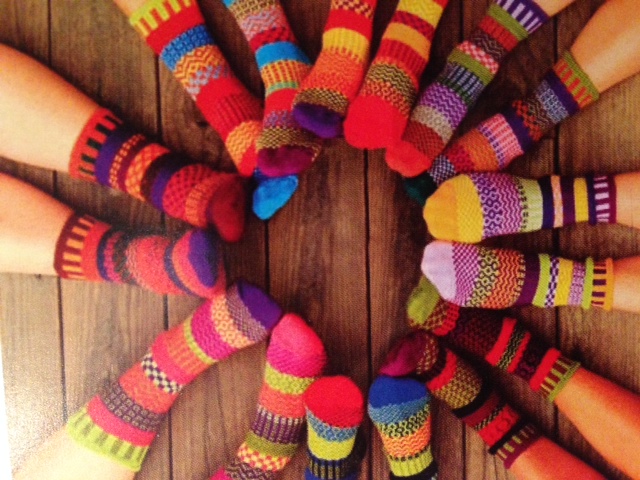 At a previous MODA we had found the wonderful, and now very popular Solmate Socks mismatched socks - as they say, life's too short for matching socks. We have a family who live locally who give these socks to each other at Easter instead of Easter Eggs - much healthier! While at the show we bought some beanie hats to compliment the socks and fingerless gloves that we also stock

We also found a new nightwear range. Beautiful, and feminine they comprise of pyjamas with matching kimono style robes made from very fine, pure cotton. Just right for holidays and lounging around on summer evenings. We have put a selection on our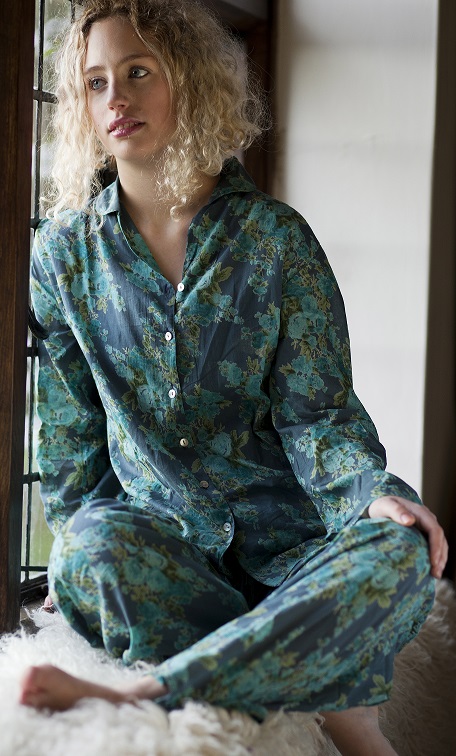 website so do take a peak.


We were also delighted to learn that Steilmann had been reintroduced, so we were able to buy new stock of the fantastic Pamela women's jeans. Pamela jeans are made with a stretch denim in a classic style. Previously we sold them very well both in the shop and on our website. They will be available from July, so pop a note in your diary. If you would like to try a pair they will be available online, or simply give us a ring and we will be pleased to tell you all about them
Braintree rebrands as THOUGHT. The new name builds on Braintree's existing strapline, "thoughtful clothing", and is designed to better communicate the brand's ethical values. Braintree's collections are made from natural, sustainable and recycled fibres such as organic cotton, hemp and bamboo. The Thought women's jeans made from organic cotton are very comfortable with a nice stretch in a classic style. We love both the women's and the men's ranges of clothing. Especially popular are the colourful, soft socks made from bamboo.
Easy to wear 'T' Shirts are a basic of every woman's summer wardrobe, and the Emreco brand provides just that. They are good quality at reasonable prices. Not only do they make 'T' shirts - which do not twizzle when you iron them as some do - don't you just hate that, they also include fresh, cool linen and linen blend tunic styled tops in their ranges. We think they offer excellent value for money and are very suitable for packing in holiday suitcases.
Broadchurch returned to our television screens recently. As well as being as weaving a clever yarn, we love seeing how the programme makers have used our local coast and countryside. We realise that we are very lucky to live in such a beautiful place, and enjoy sharing it with the visitors who come to Bridport and the surrounding areas. If you are planning a trip to this part of the country here is a useful link to the Bridport & West Bay website where you will find details of upcoming events (and there are many) in the area.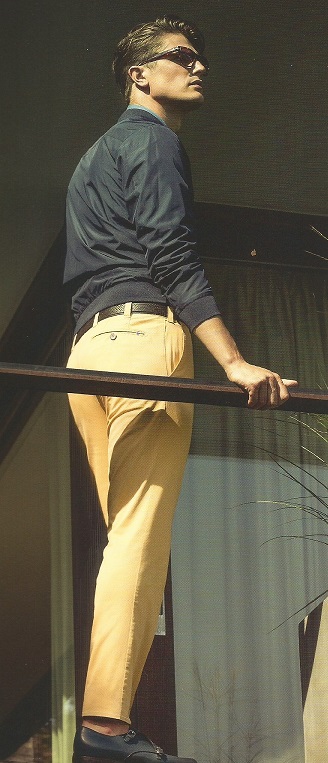 As always, we are delighted with the Meyer trousers this season. Many customers now ask specifically for the brand - the fit and quality are excellent, not to mention the beautiful linings and the 'secret' pocket. If you would like further details of these please contact us.
Do you know how many single parts it takes to make one pair of Meyer trousers? No? Answer at the bottom of the page!
Where possible we try our best to bring good quality clothing, that is British made to our shop. For many years we had sold the lovely Hawick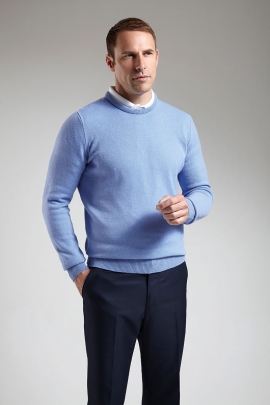 Knitwear which many of you might remember, so we were saddened to learn last year that they had ceased trading. Many customers returned for repeats, so this left quite a gap in our shop.
Last February however, we were pleased to discover a replacement for them, a Scottish Knitwear company called Glenmuir 1891 (just a little younger than us) who make knitwear which is very similar to Hawick - it is pure lambswool, available in a choice of styles and machine washable. It is available in a good selection of colours and has anti-pilling qualities. please have a look on our website for more information. We are sure you will like it.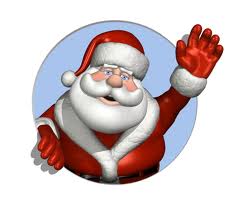 As you know we are an independent family business with traditional values. As such, we have made the decision that we will not be opening on Christmas Eve this year, as Christmas Eve falls on a Sunday. We have never opened on a Sunday and do not envisage ever doing so. We believe that Sundays should be a day when our staff have the opportunity to have a well deserved rest and spend time with their families. On a personal note, as a Mum who works full time, I will love having extra time before Christmas Day during to spend with my family - our Christmas Dinner table will be simply stunning
We would love to welcome you to Bridport, and especially show you our shop, but realise you may live too far away to visit us in person. Our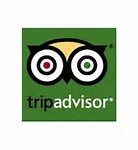 customers often comment that shopping here is a pleasant experience. They appreciate the wide range of stock for both men and women, good customer service, the original counters and fittings all of which goes towards making their shopping experience memorable and enjoyable. We have recently put a listing on Trip Advisor, so if you would like to comment on the shop we would love to hear from you.
Please keep in touch either by email, messages via Facebook, (by liking our Facebook Page you will also hear when our Sales and Special Offers are) or perhaps more preferably the good old fashioned telephone! We love chatting to our customers.
With very best wishes from
Smith & Smith (Bridport) Ltd
No. 8, West Street,
Bridport, Dorset. DT6 3QP
Tel: (01308) 422172